Group Weight Loss Program
Include more than 12 other people in your group and as the organizer, you pay NOTHING for your program! It's FREE!
All programs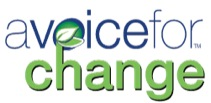 consist of an 8-Week Detox/Weight Loss/Cleanse Program to include:
2/ 2-oz Bottles Detox Protein – Professional Grade Oral Homeopathic Formula
1 Bottle Detox Caps for Elimination Cleansing (120 caps) ($35)
Coming Full Circle Book and Food and Weight Loss Tracking Forms by Donna Appel, (the ultimate guide!)
Phone & email support including a weekly group call-in webinar for Q & A and progress monitoring
Two year membership to the members only area of the A Voice For Change website
Coaching support for 66 days (maximum allowed for one round of detoxification)
Hints, tips and advice on ways to permanently keep the weight off once and for all
Shipping & handling Continental USA Only. Outside of Continental USA, additional fees incurred depending on destination and class of shipment.
Coaching for 2 days on master cleanse program (participation is optional)
Let us help you lose 15 to 20 pounds in a month and teach you how to keep it off for good!
All meetings can be done from the privacy of your own home. You don't have to have the group in your area, they can come from anywhere in the world. If the group is local to me, I will visit and teach in person. If it is not, it will all be done virtually via internet and phone. We will touch on many subjects during the program including hormone balancing, weight loss after the detox, supplementation, exercise, EFT (emotional freedom technique), emotional eating, stress management, subconscious thoughts, depression, and so much more. Put an end to yo-yo dieting once and for all. We teach. We don't preach!
Item #102-03
$250.00