Omega Fish Oil 780 EC Anti-Inflammatory Formula with Vitamin E by PureCell is an ultra-pure fish oil sourced from Norway. This highly concentrated natural oil provides 780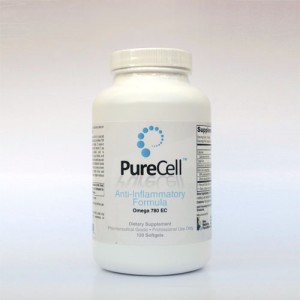 mg of omega-3 essential fatty acids per softgel. To insure maximum freshness, the oil is stabilized with 10 iu's vitamin E (as mixed tocopherols), is molecularly distilled, and is independently verified to be free of PCB's, heavy metals and pesticides. EPA and DHA from fish oil promote cardiovascular health by supporting optimal triglyceride and cholesterol levels by reducing platelet aggregation. Fish oil has also been shown to promote optimal joint function and health brain and nervous system function. The enteric coated softgels enhance compliance and absorption . These capsules do not contain wheat, gluten, corn protein, yeast, soy protein, dairy products, artificial colors, sweeteners or preservatives. 120 Softgels.
Pharmaceutical Grade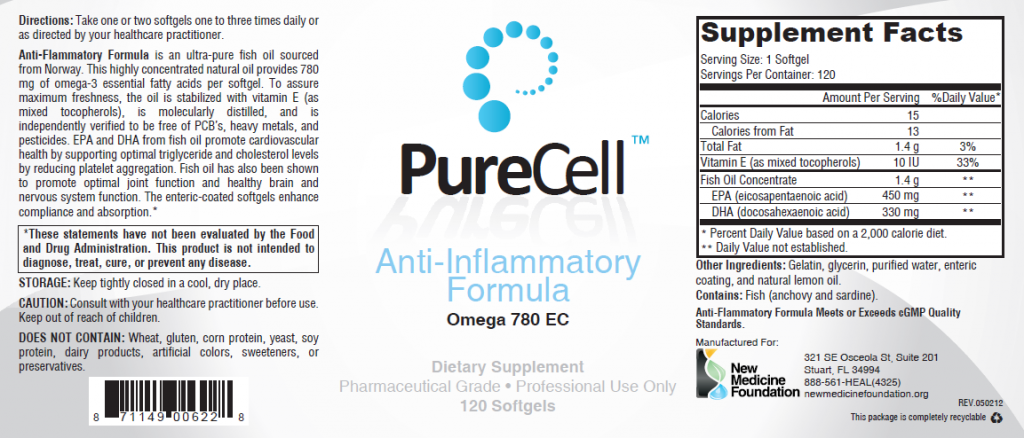 *Statements have not been evaluated by the Food and Drug Administration. This product is not intended to diagnose, treat, cure or prevent any disease.
Item #800-08

$45.00