We are all experiencing premature hormonal decline. A saliva test is the gold standard for finding and correcting these imbalances. Saliva testing shows the stored levels of hormones wh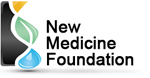 ich is what I prefer knowing since blood is testing for circulating hormones and they can vary depending on the moment the blood is drawn. The evaluation of premenstrual women is also easy with one simple test kit. Testing comes complete with a full report and physician evaluation including a medical restoration plan with conservative but optimal BHRT. Hormonal balancing is an art form perfected at the New Medicine Foundation and is key to regaining health, vitality, and preventing future chronic illness. Follow up prescription adjustment and coaching for up to a year is included. Contact AVFC for further information (click link). I'm interested in getting more information on how to obtain Hormone Testing.
Bill Me Later payment options available upon request.
$525.00