Adrenal function is worsening and fatigue is a key ingredient to health. Adrenal testing includes the most accurate saliva based Adrenal Stress Index test in the industry. Results also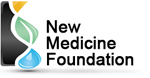 included with this test kit include key markers for insulin levels, hormone precursors, and wheat/gluten antibodies. Testing comes complete with a full report and physician evaluation including a medical plan with a direct physician consultation if necessary. Contact AVFC for further information (click link). I'm interested in getting more information on how to obtain Adrenal Testing.
Bill Me Later payment options available upon request.
$525.00