Includes three months of comprehensive health care.
Change your biochemistry and get healthy from the inside out. Eliminate toxicity and improve your nutrition and hormonal balance in three sho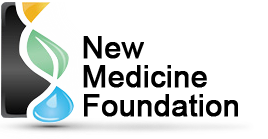 rt months. People can usually lose up to 40 lbs. during the program and do a big turn-around if they are suffering from health-related issues. We'll help you through it. You'll be amazed at the quick results. Speak with your Health Style Counselor for ordering or for additional information.
Program includes:
45-Vial Injectable Detox Kit
3 months of NMF comprehensive doctor supported health care
Male/Female Saliva Hormone Testing Kit (results sent to doctor for evaluation)
2 Rx for blood labs (analysis only with results sent to doctor for evaluation)
Adrenal Stress Index Saliva Testing Kit (test your adrenal function as well as test for gluten sensitivity-results sent to doctor for eval)
Doctor evaluation and written recommendation from all test results
Rx for any BHRT (Bio Identical Hormone Replacement Therapy) necessary
Telephone support
Ten weeks of personal detox/weight loss coaching
Unlimited hormone replacement therapy coaching
Free participation in weekly group teleconference calls
2-Year membership to AVFC members-only web site
Payment plans available and include $1050 per month for thee months through the doctor's office
OR
Find out about the NMF $299 a month plan and pay it off over the course of a year.
Item #700-05
*Sublingual Program Also Available
$3150.00