Includes six months of comprehensive health care
This popular protocol will change your life. You'll look great, feel great and enjoy the added benefit of losing as much as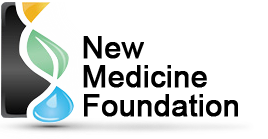 60 lbs if need be. For anyone facing debilitating illness that needs to turn their life around and get back on track, this is the program for you. Speak with your Health Style Counselor to get started or for additional information.
Program includes:
45-Vial Injectable Detox Kit plus a second 21-Vial Injectable Detox Kit for a Second Round of Detoxing
6 months of NMF comprehensive doctor supported health care
Male/Female Saliva Hormone Testing Kit (results sent to doctor for evaluation)
2 Rx for blood labs (analysis only with results sent to doctor for evaluation)
Adrenal Stress Index Saliva Testing Kit (test your adrenal function as well as test for gluten sensitivity-results sent to doctor for eval)
Doctor evaluation and written recommendation from all test results
Rx for any BHRT (Bio Identical Hormone Replacement Therapy) necessary
Telephone support
16 weeks of personal detox/weight loss coaching
Unlimited hormone replacement therapy coaching
Free participation in weekly group teleconference calls
3-Year membership to AVFC members-only web site
Payment plans available and include $1400 per month for thee months through the doctor's office
OR
Find out about the NMF $399 a month plan and pay it off over the course of a year.
Item #700-06
*Sublingual Program Also Available
$4200.00