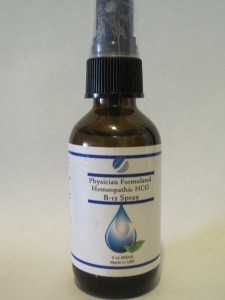 This Homeopathic Physician Formulated Professional Grade Oral hCG Detox/Weight Loss Supplement is manufactured in the USA and comes in a brown glass container for protection against light which conserves potency. It also contains B12 and is administered via spray application under the tongue for ease in applying. Each 2 Fl. Oz. bottle is enough for a 21 day protocol with some left over.
Formulated Exclusively for Healthcare Professionals
Item #200-04



*NOTE: This must be ordered manually. Please click on the Add to Cart button to email me.
$99.00