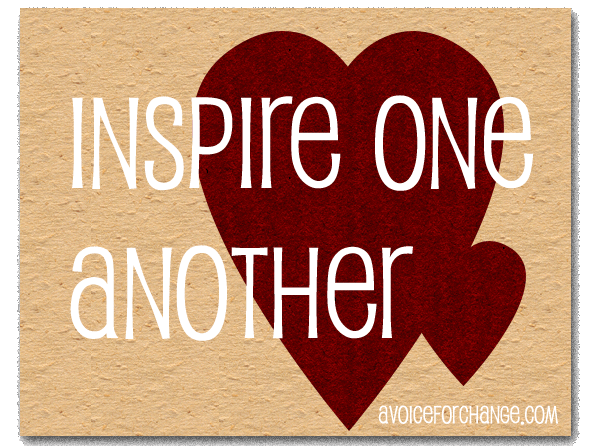 Need some inspiration to help you through your journey? Check out these videos and other inspiration.
Know of other great inspiration? Send me an email letting me know where to find it.
---
Because we all need a reminder from time to time.
Who you Are .. by Jon Jorgenson
---
"When we are specific, we harness the power of our dreams and set forces into action that empower us to achieve our goals. We then know exactly what it is we are shooting for. I hope this short video encourages you to "Press On" and never give up on yourself and your goals." – SocialMediaMo
---
A recap of great films. It is well worth the messages that were conveyed and is entitled Lesson on Life.
---
Amazing Mick and Swimmer Puppy Syndrome.
https://www.facebook.com/SupportOldAge
---
While I DO NOT condone the consumption of Budweiser or any beer/malt liquor of any kind, I do love the commercials they put together. They show a truly inspirational and unconditional love that animals can have. Why can't we have more like love like this?
---
Narayanan Krishnan brings hot meals daily to India's homeless and destitute. Since 2002, the chef has served more than 1.2 million meals through his nonprofit organization, Akshaya Trust.
Visit http://www.akshayatrust.org/ to know more about the Greatest Man
---
Women are their own worst beauty critics. Only 4% of women around the world consider themselves beautiful. At Dove, we are committed to creating a world where beauty is a source of confidence, not anxiety. So, we decided to conduct a compelling social experiment that explores how women view their own beauty in contrast to what others see.
Watch the whole experience at: http://dove.com/realbeautysketches
Join the conversation at: #wearebeautiful
And don't forget: YOU are more beautiful than you think!
---
Anthony Cymerys is a barber. He's 82 years old. Every Wednesday he brings his chair, clippers and a car battery (to power the clippers) to a local park in Hartford, CT. He then gives haircuts to the homeless. He doesn't charge a dime. All they have to do is give him a hug.
To read more about this loving man visit http://abcnews.go.com/US/barber-park-man-called-joe-helps-homeless-inspires/story?id=19250731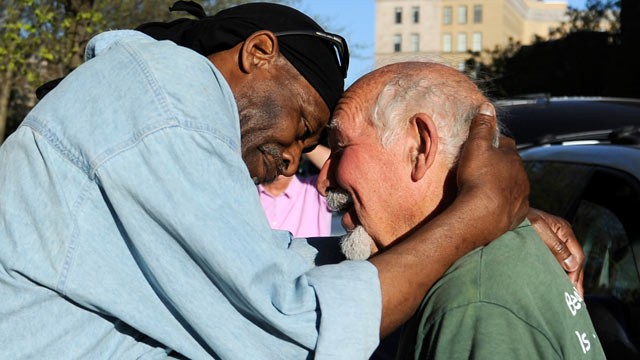 ---
Nick Vujicic, born 30 years ago with no arms and no legs. Doesn't pretend life is easy, but through the love of his parents, loved ones, and faith in God, he has overcome his adversity and his life is now filled with joy and purpose. Visit http://www.lifewithoutlimbs.org/ to learn more about Nick.
---
"Dad," Rick typed, "when we were running, it felt like I wasn't disabled anymore!"
To learn more about Dick and Rick Hoyt visit the http://www.teamhoyt.com/ website.
---