Philosophy  |  Video Introduction  |  About the Doctors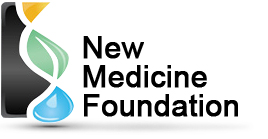 It is with great pleasure that I confirm my affiliation with the New Medicine Foundation and Dr. Edward W. Pearson. Dr. Pearson is a medical doctor and is also board certified in integrative and holistic medicine (see bio). He understands both sides of the medical profession in terms of health and wellness and is out to educate and change the way we think and handle health care. He wants to lead us out of the current "sick" care system and pave the way to learning about true "health" care.
Dr. Pearson uses a 100% pure form of injectable hCG that is prepared fresh daily. This process enables the removal of excess estrogen, toxins and stored fat from the body. He follows detoxification strategies with the replacement of depleted hormones using only the finest organic bio-identical hormones at a minimal dose. Couple this with having your own personal counselors that will hold your hand and teach you about staying healthy and you have a winning combination that will keep you out of the doctor's office, out of the pharmacy and at home living a healthy, happy existence full of life and vitality. And imagine, all this can be accomplished from the comfort of your own home.
New Medicine is here. It is here to stay and I am happy to report that I am on the front lines helping to pave the way to inform the masses about the foundation. It is long overdue and time that we took control of our health. I hope you will join me and take back your health too. Make a choice. The New Medicine Foundation was conceived to teach and provide efficient answers for those individuals who seek the truth in health and life.
For more information, contact support@avoiceforchange.com or donna.appel@newmedicinefoundation.com
At the dawn of the new millennium, humanity finds itself in its most serious crisis of recorded history — one that threatens our very existence. Our failing health and health-care system is at the heart of this crisis. Our reliance on synthetic solutions for every aspect of life and health is quickly putting our survival in jeopardy while polluting the very world that sustains us. The New Medicine Foundation teaches the return to a completely natural and harmonious way of life with organic healing systems that efficiently and effectively restore a healthy balance to our bodies quickly, thus reversing and preventing disease. To learn more about detoxification, hormone balancing and healthy eating, visit the New Medicine Foundation.
ABOUT THE DOCTORS
DR EDWARD W PEARSON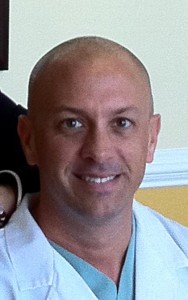 Dr. Edward W. Pearson received his undergraduate training in Microbiology and Chemistry from the University of Florida, and his medical degree with an Academic Excellence Award from the University of South Florida, College of Medicine in . He completed his internship from UC Davis in Sacramento in 2000. He became licensed and immediately began practicing as a primary care physician.
Displeased with what he saw in conventional medicine, after completing his internship and a short time in a Physical Medicine & Rehabilitation residency, Dr. Pearson set out on his own to find the education that would teach him how to truly heal people and prevent the epidemics of chronic illness plaguing humanity. He is now becoming a worldwide expert in the field of true, integrated health care, was certified by the American Board of Holistic Medicine in 2005, and receives ongoing training from the best educators in the world, to include the Institute of Functional Medicine and others.
He practices alongside his wife, Dr. Julie Pearson, DC, one of the top Pinnacle chiropractors in the country, and a pediatric, pregnancy, and organic health care specialist. She also treats top professional athletes, and has expertise in detoxification and weight loss. Not seeing the 'answers' in any one organization after studying with IFM and investigating ACAM, A4M and others, he and his wife, Dr. Julie co-founded the New Medicine Foundation in 2007, which has a global mission "To Elevate the Health and Health Education of Humanity." The company has set out to correct the ailing health care systems not only in America , but worldwide. They feel very strongly that there is a complete lack of health education from our medical school systems to our health care, and the conventional medical model has been corrupted with the profitability of our drug and surgery based emergency care system. NMF is focused on global human health and health care restoration, and has created scientifically backed, evidenced based, natural biochemically balancing healing protocols, with comprehensive patient education as a necessary component of the healing process. NMF teaches its healing science, systems, and protocols to other physicians of all backgrounds. This is the "Face of New Medicine.
Troubled by the massive drug rep and pharmaceutical industry, and on the inquiry by patients post treatment, he founded the Detoxification Network of America in 2008, which allows former patients to earn a career income by joining the 'New Human Movement' to help spread the word about NMF and counsel those in dire need of better health. Using 'virtual' treatment, NMF physicians can treat patients around the globe. Visit the New Medicine Foundation website to learn more about the Foundation and how you can become involved. Drs. Pearson are the proud parents of two drug and vaccination free children, Trinity, 8 and Sterling 5.
Dr. Pearson's hobbies include time with nature, physical fitness and organic nutrition, ocean sports, flying, scuba diving, skiing, astronomy and astrophysics, global economic solutions, world travel, sustainability, and peace.
DR JULIET K PEARSON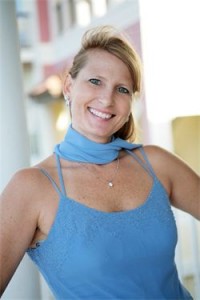 Dr. Juliet Pearson has received an undergraduate Bachelor of Science degree in Anatomy and an Associate degree in Pre-law Paralegal. She is a graduate of Cleveland Chiropractic-Kansas City where she received her Doctorate of Chiropractic Degree. Postgraduate training includes Auricular Acupuncture, Pediatrics & Pregnancy, Whiplash-Spinal Trauma and Sports Injuries. Dr. Pearson is the founder of CellCenterTM, an organic detoxification program that transforms the human body, CEO of The New Medicine Foundation, President of DNATM (Detoxification Network of America) and Owner of her private Chiropractic Centre- Palm Beach Healing Institute, located in North Palm Beach, Florida.
Her patients include elite Olympic athletes in gymnastics, swimming, track & field, and body building, due in no small part to her past experience as a competitive gymnast and gymnastics coach, aerobic instructor and fitness trainer. Dr. Pearson has a drug free approach to alleviating patient sickness with spinal health, proper organic nutrition, exercise, and innate healing, chi. She has extensive training in Pediatric childcare and as a mother of two, supports raising children, as she does her own, vaccination and drug free.
When she is not treating patients in her practice, she proudly home schools her two children ages 7 and 10.