Tell Congress: Don't Pass a Farm Bill that Lets Monsanto Wipe Out State GMO Labeling Laws!

Monsanto has been poisoning our food and environment for nearly 20 years. Consumers are speaking up and speaking out by demanding labels on GMO foods. Will Monsanto try to take away our right to pass state GMO labeling laws? Monsanto already slipped a rider into the emergency Continuing Resolution, giving the biotech giant immunity from federal law. Now, there is talk of an amendment or rider to the 2013 Farm Bill that could take away states' rights to pass GMO labeling laws.
That's why I signed a petition to The United States House of Representatives and The United States Senate.
Will you sign this petition with me? I certainly hope so. I can't do this alone. We all need your help. Click here to sign and make sure you pass this information along to your friends and family. There is strength in numbers. Together we stand tall. Alone we will fall. Thanks for helping me be A Voice For Change. With love and gratitude, Coach D
http://petitions.moveon.org/sign/congress-dont-pass-a?source=s.icn.em.cp&r_by=8012257
June 17, 2013
---
You Can't Afford Not To

Well, I have to get on my soapbox when I get the latest information on the state of our health. How about this little tidbit of information that is coming out of the World Health Organization …. By the year 2020, 1 in 3 women and 1 in 2 men will be diagnosed with cancer.
Stop right there. Holy cow. Who do you think those cancer patients are going to be? Those numbers are staggering and it is just eight short years away. I have to think it is highly likely that the people that I care about and love dearly are going to be affected in some way.
Stop right there. I also found another person that has proven once again, that it is money and big business that is making this cancer epidemic a reality. Dr. Stanislaw Burzynski, Dr. Max Gerson and his daughter Charlotte Gerson and many others have proven this to me in the past so this is just another hole in my belt that will force me to tighten the grip and keep going as I lead the way to educate the masses about the truth and condition of our ailing health care system today.
Now, let me introduce a new kid on the block, Ty Bollinger who wrote the book "Cancer – Step Outside the Box". Ty is proving without a shadow of a doubt that there is a conspiracy to suppress natural cancer treatments. Natural treatments do not produce the revenue stream that conventional treatments do. The real issue that is even worse than challenging revenue streams is that conventional treatments don't cure the problem either. What Ty reveals could save a life and that is what is important to me. If you don't believe me or Ty, then watch http://www.burzynskimovie.com/ This is the sick reality of some of those that we live among today when it comes to doing the right thing. I'm not sure who "they" are but what I am sure of is that this MUST STOP! This is murder in its sickest form because you are led to believe that people like me, Dr. Pearson, Ty Bollinger, the Gersons and Dr. Burzynski are the ones that are wrong and placing people in harms way. This couldn't be further from the truth.
My pledge for 2013 is to keep on moving forward, helping the masses to get healthy and live happy, productive, pain and drug free lives. If Dr. Burzynski, the Gerson family, Ty Bollinger, Dr. Pearson and many others can do it, then so can I. Here is a broadcast that Dr. Edward W Pearson and I did regarding the affordability of getting healthy and staying that way. Tune in and get educated and then, take action. http://www.anymeeting.com/AVoiceforChange/EC58DD838349
One of my clients (MaryKay from Florida) recently wrote "keep on doing what you are doing. My compliments to you and your work. "Keep doing what you are doing" is what I consistently hear from folks who have witnessed the turn-around in my health."
You too can experience what she has experienced. Just get educated and then take action. Together we can make the changes that will make a real difference in the lives of everyone and not just the few. You can't afford not to do something now.
January 9, 2013 9:35 AM Eastern
---
Join us: Hollywood vs Monsanto!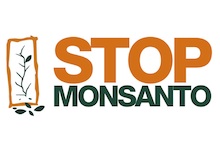 From my newsletter:
"Dear Donna,
Hollywood vs. Monsanto
In Iowa we have a saying, "If you build it, they will come." The idea comes from Kevin Costner's famous "Field of Dreams" about hope in the cornfields of Iowa.
Five years ago, I experienced this dream firsthand when then Senator Barack Obama made a pledge to label GMOs in front of an audience of 400 Iowa farmers and rural activists. I knew then, by capturing that moment on video that it was a once in a lifetime opportunity to create awareness around a vital issue: the importance of what's in our food and the basic democratic rights that we deserve when buying food and feeding our children. Together with my friends, we knew that we had to build a movement to help make GMO labeling a reality.
Today, 5 years later, the message about genetically engineered foods and the tarnished reputation of Monsanto, the world's leading biotech seed and chemical company, has spread around the world.
In an exciting development, the movement has spread from the cornfields of Iowa to California!
Right now, filmmakers are in the final stages of trying to raise funds to expose Monsanto and their mafia-like tactics in a new movie, #StopMonsanto, about a group of passionate activists working to tell the world the truth about GMOs.
Please join us in helping make this Dream come true by making a small contribution to see this important project come to life.
http://action.fooddemocracynow.org/go/653?t=9&akid=630.134084.dgTOAl
Four years ago, Lisa and I started Food Democracy Now! with some friends because we knew that the American public needed to know the truth about industrial agriculture, GMOs and Monsanto. Never in our wildest dreams did we imagine that the message would spread so far, so fast. But this is what happens when you stand up and tell the truth.
Today we'd like to invite you to join with #StopMonsanto executive producer, Mariel Hemingway and producers Brad Wyman, Blythe Metz and Priscilla Woolworth to make sure that the truth about Monsanto and their outrages against family farmers, the environment and our democracy can spread to a much wider audience.
They say that truth is stranger than fiction, and in these past 6 years that has often been my experience. Sometimes in Iowa, it can be a combination of Field of Dreams and the X-Files. And that said, the #StopMonsanto film project will prove to be an important tool in helping educate the American public about the serious problems of genetically engineered food.
Chip in today to help spread the word and #StopMonsanto
As Margaret Mead famously said, "Never doubt that a small group of thoughtful, committed citizens can change the world. Indeed, it's the only thing that ever has."
Today we're reaching out to you because over the past 4 years you've proven yourself to be some of the most dedicated activists in making vital change happen in food and agriculture across the country. Thank you!
Please join us to spread the word and #StopMonsanto
http://action.fooddemocracynow.org/go/653?t=13&akid=630.134084.dgTOAl
Together we make a difference!
Thanks for participating in food democracy today –
Dave, Lisa and The Food Democracy Now! Team
October 17, 2012 9:09 PM EST
---
Tell the USDA to Keep Agent Orange Off Your Plate!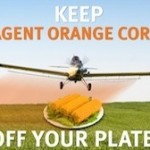 Right now the USDA is considering the approval of a dangerous new GMO crop that has been genetically engineered to tolerate the highly toxic chemical 2,4-D, a main component of the Vietnam War era defoliant Agent Orange. As the first generation of biotech crops has failed, creating millions of acres infected with superweeds, the biotech industry is now introducing even more dangerous chemicals into our food system. Already thousands of farmers and environmentalists are raising concern over the potential harm Dow Chemical's 2,4-D corn will cause to human health, the environment and the livelihoods of family farmers. Already, the chemical herbicide 2,4-D has been called one of "the most dangerous chemicals out there". But we need your help to stop it. Please click on the link below to join us in telling the USDA to keep Agent Orange corn off our plates.
Click here to learn more and to take a stand …
April 23, 2012 10:18 AM EST
---
I Have the Right To Know What's In My Food!
Hitler is alive and well in the United States and in control of our food supply!
Rumor has it that genetically modified (GM) foods are properly tested, safe and are very possibly the ultimate answer to world hunger. Right this very minute, states like Vermont are being pushed into a corner. We the people want to know which foods are GM foods. We want labeling on the products we purchase so we can make the decision if we want to purchase them or not. Companies like Monsanto are fighting that request. They are even threatening to sue states like Vermont if they go ahead with labeling plans. As you can guess, Vermont is buckling under the pressure of affordability. Other states are watching closely. How can already strapped states click here to continue reading
April 20, 2012 1:13 PM EST
---
Urgent National Action Alert!
From Organic Consumers Association website …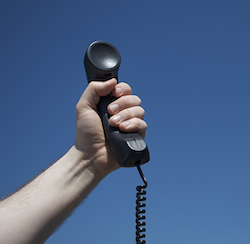 "OCA has learned, as we reported last week, that Vermont may not pass the GMO Labeling law now languishing in the state legislature, because Monsanto has threatened to sue the state if they pass the bill. According to informed sources, Vermont Governor Peter Schumlin is probably the only one who can save the bill from dying in this legislature session, which ends May 1.
Please get on the phone right now to Governor Schumlin and tell him not to buckle under Monsanto's biotech bullying. We need a GMO labeling bill and we need one right now. Vermont can and should lead the way! Other states will follow.
Please pick up the phone now and call Governor Schumlin's office:
Phone: 802 828-3333
TTY:800 649-6825
Fax: 802 828-3339
Email: GovernorVT@state.vt.us"
Click here to read more about this effort
April 12, 2012 11:09 AM EST
Stop the Monsanto Protection Act!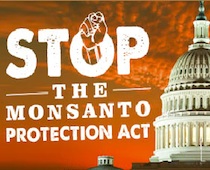 Dear friends, family, clients, colleagues and those soon to become associated with AVFC:
This week, Congress will consider a dangerous new provision to House Agricultural Appropriations Bill that will fundamentally undermine the constitutional protection of judicial review in order to allow the indiscriminate planting of GMO crops that have not been fully approved.
Hidden under the guise of a "Farmer Assurance Provision" (Section 733), the provision strips the rights of federal courts to halt the sale and planting of genetically engineered during the legal appeals process, while opening up the floodgates for the planting of new untested genetically engineered crops, endangering farmers, consumers and the click here to continue reading and to learn how you can take stand
March 23, 2012 1:43 PM EST
---
Judge Sides with Monsanto!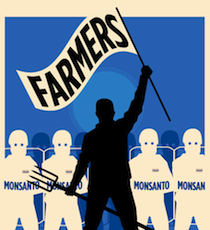 Over the weekend, we received the disappointing news that federal Judge Naomi Buchwald decided to dismiss the case of family farmers versus the chemical and biotech seed giant Monsanto. In Organic Seed Growers and Trade Association (OSGATA) et al v. Monsanto, farmers who grow our food sought, once and for all, the protection of the U.S. courts from Monsanto's abusive patent infringement lawsuits.
In what can only be called a travesty of justice, Judge Buchwald sided with Monsanto, stating that the farmers overestimated the threat posed by click here to continue reading
March 3, 2012 3:18 PM EST
Wake up and Smell the Coffee!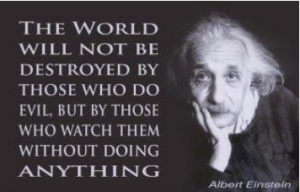 Please don't keep your head in the sand thinking that if it doesn't affect you, you don't need to get involved. The bottom line is … what is happening in our world today will affect you eventually and eventually is not far from "the immediate future". It is happening already within the medical as well as insurance industry, from our banking system to wall street, energy industry, food production industry and beyond. Help me help you help us. Contact us today and find out what you can do.
February 22, 2012 2:34 PM EST
He's Demanding Freedom of Speech!!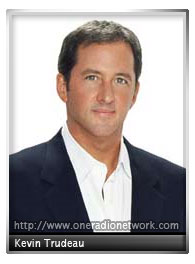 As you may or may not know, I am a fan of Kevin Trudeau and I am actually a member of GIN, the Global Information Network. Kevin Trudeau is NOT the negative money hungry person that he has been made out to be by the media. If you think he is, it is only because you have listened to media hype about him and haven't taken the time to get to know him. If you did take the time to get to know him, I promise, you'd become a follower and a leader in your own rite.
Kevin is a person that walks in similar shoes to click here to continue reading and to watch his video …
March 13, 2012 5:32 AM EST
---
It's time to hold President Obama to his promise!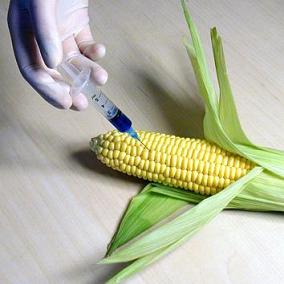 Do you think that Americans know what they're buying at the grocery store? Chances are they don't.
According to the Grocery Manufacturers Association, an estimated 80% of processed foods sold in the U.S. contain ingredients that have been genetically modified in high-tech laboratories, known as GMOs (or genetically modified organisms).
For the past 20 years, Americans have been denied their basic right to know because of a flawed regulatory system that has relied on corporate science without adequate peer-reviewed testing and scientific click here to continue reading …
December 23, 2011   11:43AM EST