Great Sites  |  Audio | Events

GREAT SITES

Dr. David Brownstein believes holistic medicine will be the medicine for the 21st century. He has written many books, including Iodine: Why You Need It, Why You Can't Live Without It to provide hope for those who are ill and to provide knowledge to help us all achieve our optimal health.


A free online guide to finding local, sustainable, organic food in the U.S. and Canada

Caroline Sutherland is internationally renowned for her gifted ability as a medical intuitive, and specializes in breaking through the body's health and wellness code to reveal some of its veiled mysteries. Caroline offers a unique combination of insight and practical guidance. With a vast clinical background, expertise in healthy aging, hormone balancing weight loss, Candida and food allergies, Caroline provides insightful guidance to help you feel your youthful best. Read about what people are saying.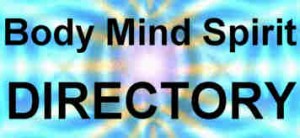 Body, Mind, Spirit – is is an excellent resource for finding body, mind, spirit specialists in your area. Use their user-friendly map to click on your state.
See Dr. Wayne W. Dyer live and experience the wisdom to truly make a change in your life. Dr. Dyer has added cities to his 2012 tour. Dr. Dyer is an internationally renowned author and speaker in the field of self-development. He's the author of over 30 books, has created many audio programs and videos, and has appeared on thousands of television and radio shows.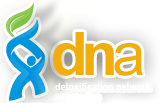 DNA Movement is changing how we view and live our lives by redefining human health. Caring for our health is something we should have been doing all along. Admittedly, some of us have made a few mistakes along the way. We knew that diet and exercise were important, but today our concern must be about a planet we continue to pollute, where even our food is infused with synthetic chemicals and other poisonous substances that our bodies refuse to process. The world is becoming increasingly more toxic. If humanity is to survive, we need solutions.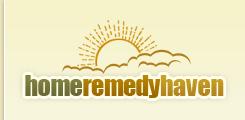 Home Remedy Haven – is one of the fastest growing home remedy information websites in the world. Our readers not only learn about natural health, alternative medicine and home remedies, but they actually participate in the sharing of information by submitting their own remedies.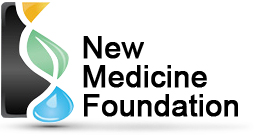 New Medicine Foundation exists to address the epidemic of chronic illness and to improve health naturally. NMF was created to provide natural and efficient health solutions backed by evidence-based scientific data. In a world plagued increasingly by epidemics of chronic adult and childhood diseases, NMF strives to fill gaps in the natural information being sought by growing numbers of patients and physicians. And while many other organizations exist that are providing new and natural information, no standards have been created and sufficient, real-world solutions are not efficiently provided. This is a call to action.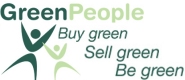 GreenPeople.org is the World's Largest Green Directory with over 27,000 listings and growing! Search for local health food stores, organic food, green products, solar power supplies, green landscaping, organic baby products, doulas, natural pet care, natural beauty products, health and wellness services, green lifestyle products in their easy to use directory.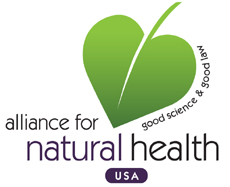 Alliance for Natural Health USA (ANH-USA)* is part of an international organization dedicated to promoting sustainable health and freedom of choice in healthcare through good science and good law. They protect the right of natural-health practitioners to practice and the right of consumers to choose the healthcare options they prefer. Since 1992, they have worked to shift the medical paradigm from an exclusive focus on surgery, drugs, and other conventional techniques to an "integrative" approach incorporating functional foods, dietary supplements, and lifestyle changes. We believe this is the way to improve health and extend lives while reducing the costs of healthcare back to a sustainable level.

Start your own mission to make a change. Visit our friends over at Change.org to create a petition. Become A Voice For Change.


Search Engine Submission – AddMe
AUDIO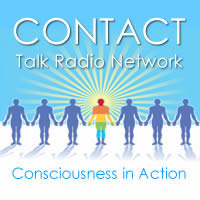 CONTACT Talk Radio is an Internet Talk Radio station that presents cutting edge information geared toward overall mind, body and spirit — connecting listeners with tools that will assist them in making educated and empowered decisions for their lives and our world.
The I Can Do It! Conference includes new cities for 2012! This event has it all: a host of dynamic speakers to entertain and educate you; an onsite bookstore with a variety of books, CDs, DVDs, and other products from your favorite authors; fascinating keynotes; book-signing events with the authors after each session; the companionship of new friends who share your interests; and special appearances by Louise Hay. I Can Do It! is sure to energize your mind, body, and spirit.